13th July 2023, Mumbai: Pinewood Music has set a new benchmark with its latest released music video on June 20, 2023, titled "Hoi Ve Hoi". The track features the talented singer, lyricist, and composer GURP, along with female lead Nancy Rathore. The music has been given by RAI-SAAB, and the video has been directed by Sumit Rana. The production was produced by Kiran Aggarwal. Pinewood Music is an established venture by Om Ganeshay Entertainment, making it a truly collaborative effort.
Gurp's soulful voice and ability to write lyrics that touch listeners' hearts are well known in the music industry. In "Hoi Ve Hoi", he has once again managed to capture the essence of the lyrics through his music. RAI-SAAB's music perfectly complements GURP's, making the track a treat for the ears.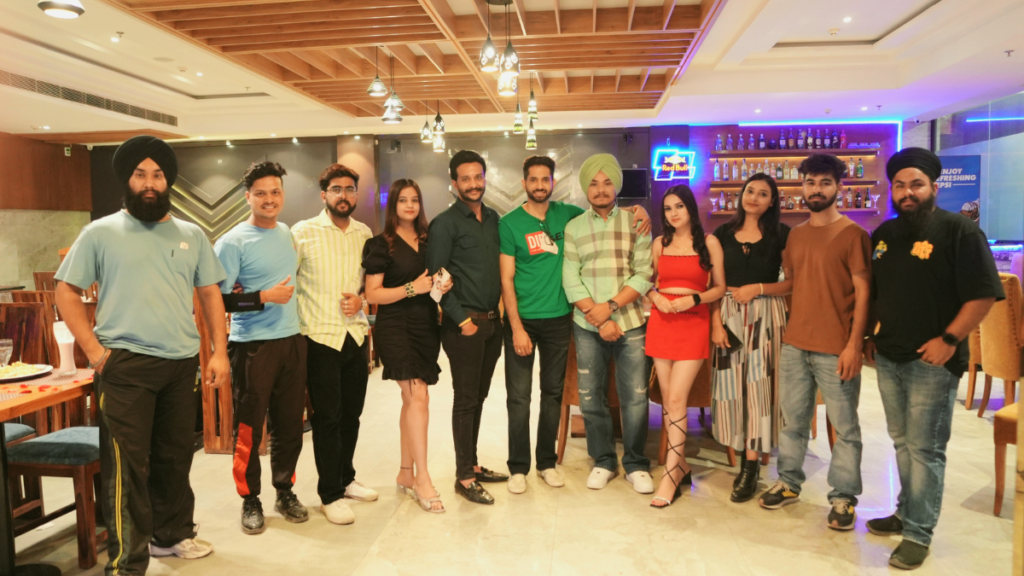 The music video of "Hoi Ve Hoi" promises to be a visual delight for viewers, with stunning locations and beautiful cinematography. The video has been filmed and edited by the skilled team from Clap Studioz, who have managed to perfectly capture the essence of the lyrics and music. The choreography in "Hoi Ve Hoi" video is intricate and visually appealing, making it a treat for viewers.
The production quality of the video is top-notch, thanks to the team at Om Ganeshay Entertainment. The team has ensured that everything from casting to post-production is of the highest quality, making "Hoi Ve Hoi" a truly professional production.
The soulful music by RAI-SAAB adds depth to the romantic track "Hoi Ve Hoi". The music speaks of longing and the feeling of being close to someone special. GURP has managed to capture this emotion beautifully in his music and singing, making the track relatable to anyone who has experienced such feelings.
The song "Hoi Ve Hoi" has set a new benchmark by crossing 4.5 Lakh views on Youtube and performing very well on other platforms like Spotify, Apple Music, etc. This song is available on various leading music platforms such as YouTube, Instagram, Facebook, Spotify, Gaana, Saavn, Apple Music, Wynk Music, and many more. So, don't forget to subscribe to the YouTube channel to listen to "Hoi Ve Hoi" and all the upcoming songs.
In conclusion, "Hoi Ve Hoi" is a treat for music lovers everywhere. With its talented team of artists, producers, designers, and filmmakers, the video is sure to make a lasting impression on viewers. Gurp, RAI-SAAB, Nancy Rathore, Kiran Aggarwal, Om Ganeshay Entertainment, Sumit Rana, Aniket Galhotra, and Amit Virmani have all come together to create a work of art for Pinewood Music that is sure to be remembered for years to come. Be sure to watch and listen to the full song "Hoi Ve Hoi" and use this song to make reels or for special occasions.